Our shipyard is a know-how and experience patrimony inherited from the DCAN (French Marine 1945). Having become Société d'Etudes, de Construction et de Réparation Navales in 1975, it places itself as one of the pioneers of the sector in the Indian Ocean Region.
 
Established in the Bay of Diego Suarez, which is the 2nd most beautiful one in the world, it offers a natural and an ideal maritime shelter for the ships making a technical stop.
 
We are specialized in the building of length units not beyond 65 m and in the repair of shipsthat can reach up to 185m long overall. In our diversification products we have a working unit for wood work and furniture as well as a boiler works and galvanization unit.
 
Being strategically positioned in the Indian Ocean region, the shipyard is on the passage of one of the greatest maritime route and is found near the "Western Indian Ocean" fishing zone. So, our shipyard is presently a preferred technical stop in the zone. Our commercial portfolio is made up of European, regional and national clients.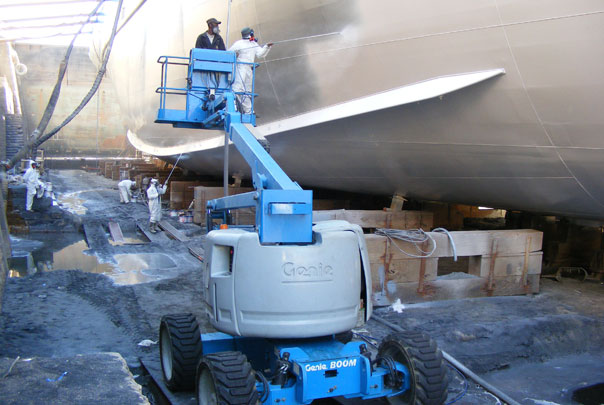 Secren Madagascar repairs every year a hundred of boats including all categories of ships: fishing, commercial, serving, pleasure and military, mainly classified by the companies of classification members of the IACS.
 
The occupancy rate for the ship repair activity is on average of 60% during the year. During the tuna fishing campaign from March to July this rate reaches 100%.
 
Secren has a dry dock of 199m long, reception structures posted on the quay made up of 2 pontoons of 50 and 75 m, a slipway of 60 m long.
 
Our site stretches over 400,000m² and is organised in 11 workshops with certified expertise in ship repairs and shipbuilding. More than 600 people bustle up for the reception and the satisfaction of our clients.